Beauty & Body Essentials Level 4
Turn your love for beauty into a rewarding career
Welcome to the fascinating world of beauty therapy. Learn a wide range of beauty services and graduate prepared for entry level jobs in the beauty industry or for more advanced study on our Level 5 Diploma.
Duration

32 Weeks



Qualifications Awarded

New Zealand Certificate in Beauty Therapy Level 4
Course Content
Learn the essential beauty treatments that will turn your clients into regulars: Waxing, spray tanning, mani's, pedi's, gel nails and nail art. Learn the art of relaxing and rejuvenating your clients with a range of massage.
Lashes and brows are big business. Learn to enhance them from creating long, luscious lashes to sculpting the perfect brow arch. Understand how the skin works and how you can influence it with a range of facial treatments to give your clients outstanding results.
To be successful you'll need to understand a bit about business. We'll teach you about professionalism, self-image and customer care.
Career Opportunities
This course will give you the skills for entry-level positions in the beauty therapy industry such as:
Beauty therapist both in NZ and internationally
Cosmetics Consultant
Exposure to latest industry partners
Our close relationship with the industry means you'll get exposure to partners who are at the forefront of the evolving beauty therapy industry. You'll attend seminars, skincare production tours and visit top Beauty Therapy salons.
Access to Top quality products
Working with top quality skincare products is incredibly important to us. You'll be the only beauty therapy students in the country studying using Kalahari, a top skincare brand.
Entry Requirements
Level 2 NCEA or equivalent
Get More Info
Interested in finding out more? We're here to help! Fill in your details below and we will send you more details.
Loading form...
Upcoming Intake Dates
Auckland Campus
19 February 2024
1 April 2024
10 June 2024
9 September 2024
Wellington Campus
19 February 2024
1 April 2024
9 September 2024
Hamilton Campus
19 February 2024
1 April 2024
9 September 2024
Tauranga Campus
1 April 2024
9 September 2024
Course Costs
Domestic
You may be eligible for fees free study! If so, the below fees and costs will not apply to you. Refer to the website www.feesfree.govt.nz to check if you are eligible, as course fees are paid up to a maximum of $12,000.
Tuition Fees: $10,758
Student Services Levy: $350.00*
Compulsory Course Cost: $1,994
*Also known as the CSSF or Compulsory Student Services fee. This fee covers the learning, employment, wellbeing and counselling support you might need during your time with us. This cost is paid together as part of your course fees. You can find out more information about what this covers here.
If you're eligible for fees free study, you still need to apply for a Student Loan if you want to borrow for course-related costs or living cost. Find out if you're eligible by calling StudyLink on Freephone 0800 88 99 00 or visit Studylink.
International
Tuition fees: $21,500.00
Course fee: $1,800.00
Download international fees PDF here.
The New Zealand Government has imposed an international student levy on tuition and course related fees. From 1 January 2019 the levy will be 0.89% of the compulsory tuition fees.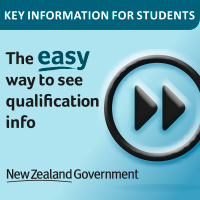 Elite School of Beauty & Spa is one of the trading names for the registered PTE Yoobee Colleges. Your enrolment is with Yoobee Colleges Ltd and your qualification is issued by Yoobee Colleges.
Qualifications are issued by Yoobee Colleges Ltd. Yoobee Colleges Ltd is an NZQA Category 1 provider, the highest rating a school can be awarded by the Government.
Term dates are subject to change pending enrolment numbers, availability and unforeseen funding fluctuations. Yoobee Colleges Ltd reserves the right to modify schedules to make sure the College runs well and students are offered the best learning experience.